Golden Force wins at Windsor!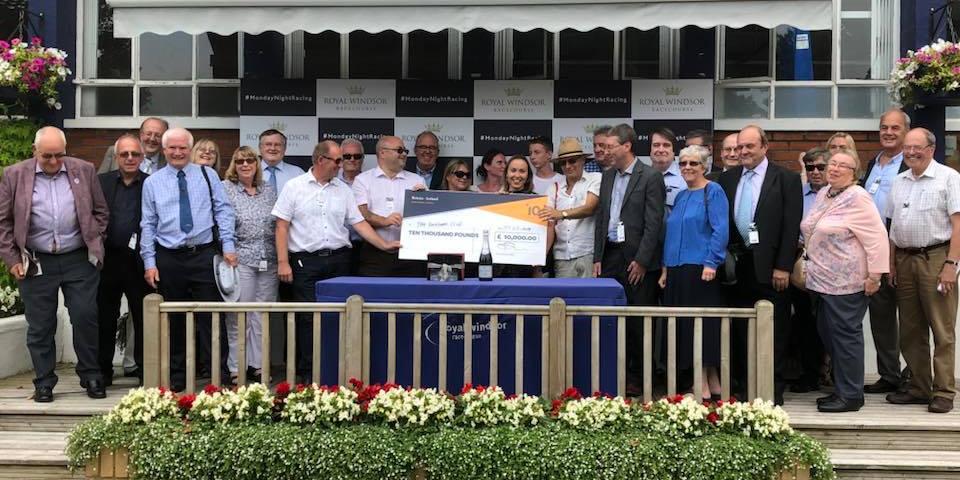 A huge congratulations to Golden Force's Owners Group members who had a win at Windsor on Monday!
Windsor were very accommodating and we had over 18 members in the Winners Enclosure and his loyal following were duly rewarded. Golden Force looked a picture as always and is continuing to mature really well. He took the preliminaries well and despite being in a busy parade ring with 13 other horses, he was very professional.
There were a number of well backed horses in the race but Golden Force, despite drifting in the market, went off 11/4F.
Golden Force showed some great early speed to make use of a handy draw, taking up the lead after one furlong. He bowled along nicely in front, settling much better than previously, and was in a nice rhythm. Adam Kirby asked him a question two furlongs from home to maintain his lead. He was headed by True Hero in the final furlong but Golden Force responded well to pressure and rallied really well and stuck his neck out to win by half a length. 
It was a special day for all involved as Clive, Tina and Emily Cox were all there. The family has a lot of affection for the horse as Tina bred the horse and Emily helped foal him. This was also Emily's first winner when leading up a horse, so it was a really special day for all involved.
We still have a few shares in Golden Force for the remainder of the Flat season. As always, priority for the second year will be given to members involved in the first year's ownership. For more information, please contact the Racegoers Club team on 01344 625912.