50 years and still going strong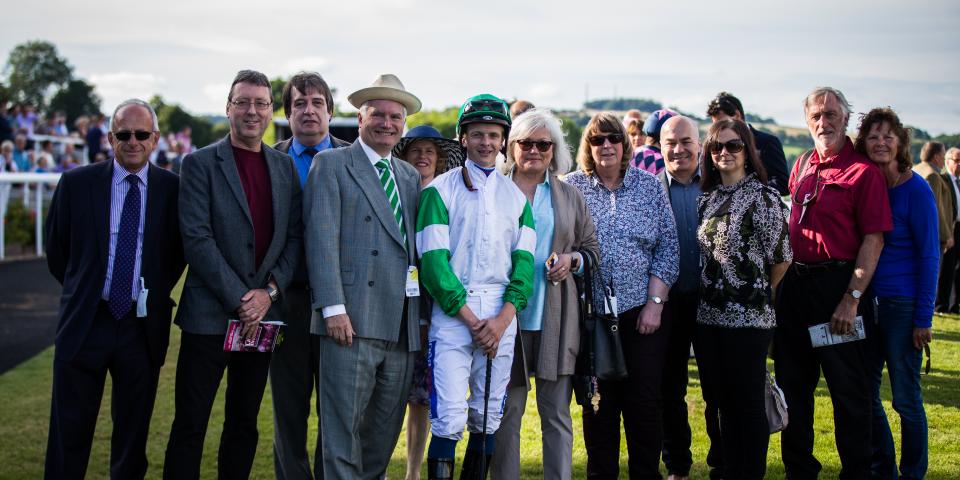 FIFTY years young and still going strong – and that's not just the Racegoers Club but also those members who joined British racing's official supporters' club when it was founded in 1968 with the aim of standing as a champion for racegoers across the country and ensuring they have a voice with racecourses and in the wider industry.
Members such as Bob Stapylton, originally from Wallsend near Newcastle, who recalls: "I was 19 when I joined the Racegoers Club. I'm 69 now, so I must have been one of the founding members and I've stayed with it ever since.
"My father started my interest in racing. I used to go with him to Hexham on Bank Holidays and loved it. As soon as the Racegoers Club was advertised, I thought it was a great opportunity to get involved because of the admission concessions, which have remained constant throughout the years.
"Those early days were well before the internet and advanced booking, and this was the only way to get concessions on the usual entry price."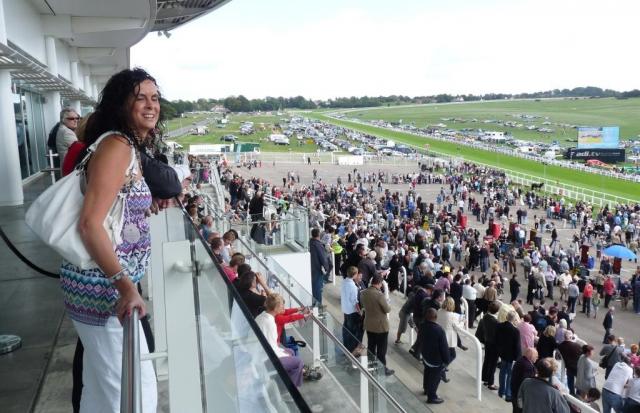 Racegoers Club members enjoy use of a fantastic facility at Epsom
The Racegoers Club, which developed out of the racecourses' promotional department run by Anthony Fairbairn, has always had a simple aim: to drive support for British horseracing at all levels, encouraging attendance and engagement with the sport. Adding value to membership through reduced admission has been a key objective from the start.
Stapylton is typical of those who took up the offer. "I remember in the first year of the Club, when the Cheltenham Festival was a three-day meeting, several coaches left each day from Portman Square in the middle of London, where the Jockey Club had its headquarters," he says. "There was no M40 in those days and it took quite a while, but coach travel and admission for the three days cost £7.50 – not bad value!"
His day job in the police force brought him south, and his Racegoers Club connection widened to embrace its other features, including more recently as a member of the committee.
"Concessions got me started, but then I became more involved in the horses," he says. "I took shares in the syndicates and went on stable visits, which also became very attractive, because again the Racegoers Club was the only one doing it at that time."
Stapylton adds: "It was good value from the start, but membership gives me even more value nowadays. In the last couple of years, allied to the concessions, we have had up to about 50 free days' racing, courtesy of the various racecourses, all the way from Newton Abbot in one direction to Newcastle in the other.
"I don't attend all of them, but I do go to every meeting at Cheltenham and probably around 50-60 in total through the year, plus the Arc de Triomphe."
Cheltenham, with its popular Racegoers Club marquee during the Festival, is also a familiar haunt for Tom Scott, former chief executive of Worcestershire County Cricket Club, who has been a course regular for 30 years. "Using the facility gives you a good idea of the membership, because you mix with like-minded people," he says. "People know how to behave and be sensible, and they enjoy their racing."
Golden Force (nearside) the Club's newest recruit will hopefully provide some fitting anniversary celebrations this year
The theme of entry concessions, stable visits and rubbing shoulders with fellow enthusiasts is echoed by Richard Hoiles, now lead commentator for ITV Racing but a racing novice when he joined the Racegoers Club as a late-teenager in the mid-1980s.
"I grew up in south London suburbia, with no horse background other than an interest in the sport," he says. "The Racegoers Club was the vehicle to allow me to go racing more cheaply. When I first started work as an accountant, my holidays were determined by the Club's voucher book. In those days there was a south-west tour during Haldon Gold Cup week with Wincanton and Newbury, as well as Exeter, and there were vouchers for all of them.
"Membership also enabled me to visit a racing stable for the first time. It was on a Racegoers Club visit to the late John Webber's at Cropredy Lawn in around 1985, and I remember meeting two of my favourites Mid Day Gun and Kelly's Honor. His family were extremely helpful and chatty, and we were made to feel very welcome.
"I'd never have had the nerve to phone a trainer and ask if I could go round a yard, so this was a way of getting close to the action, and it taught you the etiquette.
"It definitely enabled someone from a non-horsey background to feel comfortable going racing. It's the age-old thing from schooldays, you don't want to be the silly one who doesn't know what was going on.
"I knew the form and the betting but I'd no real idea of being exposed to the actual horses; one end bit, the other end kicked, that was as much as I knew. Being in the Racegoers Club environment, it was possible to ask questions without being made to feel silly. And once you begin to know people, it's even easier."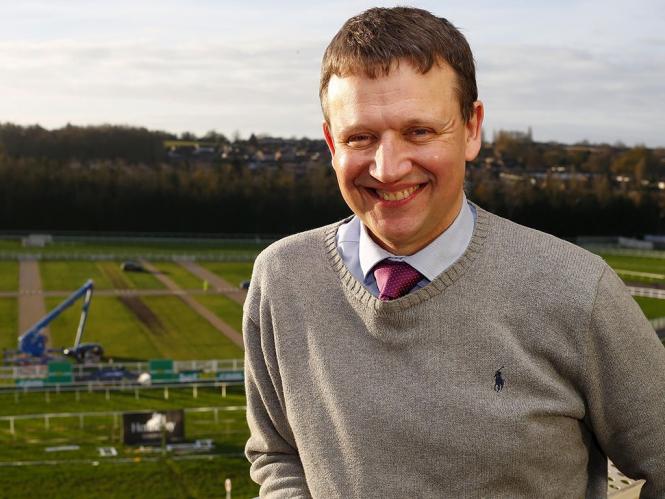 Richard Hoiles remains a key supporter and ambassador of the club
Hoiles too found there was more to Racegoers Club membership than concessions and stable visits. "There were other benefits, like the magazine," he says, "and Ten To Follow competitions, where one year I recall having particular battle with a certain Mr G Orange, who nailed me in the final furlong as I faded up the hill. I'd no idea who he was, until a few years later I got into racing and found it was Graham Orange, who worked as the racecourse PRO in Yorkshire."
Today, Hoiles is an enthusiastic Ambassador for the Club, as passionate in his early-50s as he was as a teenager. "The fact the Club still exists, and still offers the same sort of opportunities, means I always regard it with great affection," he says.