Golden Force ready to kick start celebrations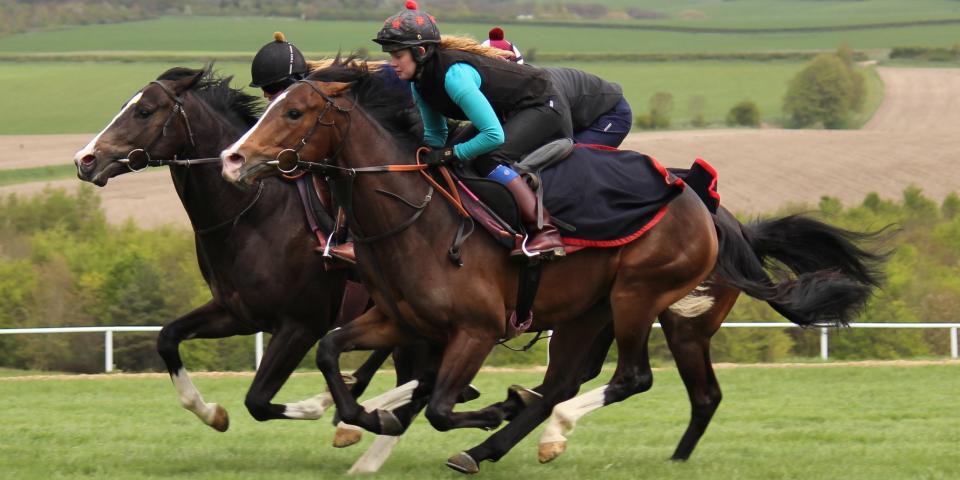 The Racegoers Club, Britain's official club for racing fans, is celebrating its 50th anniversary this year and will be hoping that their newest recruit Golden Force can provide a boost to the festivities at Goodwood on Thursday when he makes his debut for Clive Cox.
The son of Lethal Force has been named with the landmark year in mind and will hopefully prove a smart colt to provide members with an exciting season ahead.
Clive Cox said, "I like him a lot from what I've seen at home and he's matured a lot in the last month or so. I'm happy with him at home and this will be a nice starting point for him but whatever he does he will improve for the run both from an experience point of view and fitness wise." 
Will Aitkenhead, Racing Manager for the Racegoers Club, added, "We're delighted to be able to name a horse to help us celebrate the 50th anniversary and very grateful to Clive and Tina Cox for all their support not just with this horse but of club over the last few years.
"We like him very much and so does Clive from what we've seen at home but whatever he does on his first start he will improve for the experience and it's just exciting to get him going and underway. He's a nice scopey horse who has strengthened up well over the last few weeks and Clive's two-year-olds have made a red hot start so fingers crossed."
The Racegoers Club has been running syndicates and ownership groups for the vast majority of the 50 years it has been a feature of the racing landscape. Providing members with exclusive concessions to more than 90% of fixtures and also behind the scenes experiences to top yards and studs.
For more information and to buy your share today click here.
Golden Force works on the gallops last month.